This Funds Management System is for use by bank who acts as an agent to subscribe or redeem Unit Trust Fund Products on behalf of their clients. They also perform custody function and manage all Fund Portfolio under a Nominee Company.
<![if !supportEmptyParas]> <![endif]>
FMS provide function to handle job from taking client's order to issue order instruction to Fund Houses, and get confirmation of execution from Fund House to issue Contract Note to clients. Maker Checker concepted is employed to avoid human mistake. The system also provides performance evaluation for Account Officers, and Branch Offices.
<![if !supportEmptyParas]> <![endif]>
<![if !vml]>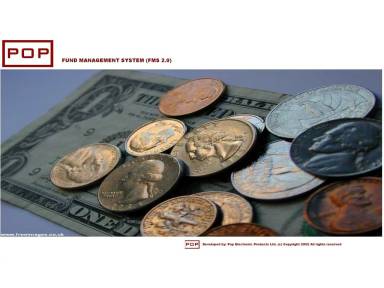 <![endif]>
<![if !supportEmptyParas]> <![endif]>
FMS 基金業務管理系統, 是專為從事買賣基金之經紀業務而設計的系統, 系統除了處理一般買賣管理, 更可以用信託人形式向不同基金公司代客買賣, 並且以信託人形式管理存有之基金. 系統同時為各個投資顧問之推廣表現,,以引入業務之金額顯示在報表上
<![if !supportEmptyParas]> <![endif]>
<![if !supportEmptyParas]> <![endif]>